If You Love Blackjack, You're Gonna Want to Read This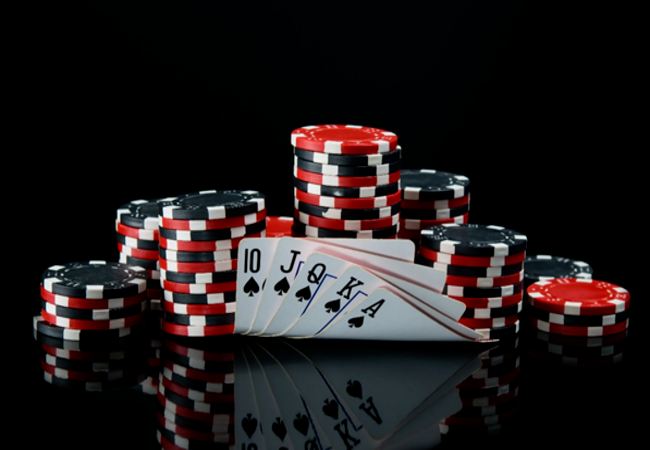 Tips and tricks used by professional gamblers to win consistently while playing the popular casino table game of Blackjack.
Blackjack, even though it dates back to the 1700s, is still a highly popular game even today. Any modern-day casino, be it an online casino or a land-based casino, will usually feature multiple blackjack games/tables.
So, you're an avid blackjack player? Or maybe you're new to the scene and are looking for useful tips or great ways to strategize… Well, you're in luck, cos you've come to the right place!
In recent years, people have even come up with new variations and versions of Blackjack to keep things interesting and fun. Unlike slot machines, players actually have some influence or control over the outcome or the results. In fact, there are even some basic blackjack strategies that players can readily use to boost their odds of winning.
Today, we're going to reveal a few tips that beginner-intermediate Blackjack players can use to give themselves the edge over the dealer when playing Blackjack. Without any further ado, let's get right into it.
Pick Blackjack Games with Easy-Going Rules
Look around the blackjack tables for the most lenient regulations. Only play at blackjack tables that pay 3-2. Tables that pay 6 to 5 blackjack or even money are better avoided. Other permissive blackjack rules include the dealer standing on soft 17; the ability to double down on any two cards, and the ability to double right after you spilt a pair. A smaller number of decks are preferable to a larger number of decks. A player's chances are greater in a single-deck or double-deck game than in a six-deck or eight-deck game provided the rules are the same for all. 
Familiarize Yourself with Basic Blackjack Strategy
Mathematically speaking, there is always a calculated way that you can play any hand you've been dealt in Blackjack in order to give yourself the best chance of beating the dealer. Some great minds over the years have devised a set of rules called the basic blackjack strategy that any player can adopt and follow in order to play in the most effective and efficient manner.
By following the basic blackjack strategy; the player can reduce the house edge to as little as 1% and maximize their chances of winning in the process. By learning the basic Blackjack strategy, you too can take your game to the next level. You don't have to always stick to the strategy; but by simply knowing the strategy, you have some guidelines for each hand and game. This could also help when you play live casino blackjack.
Don't Pay Much Attention to What Other Players are Doing
Unlike poker, anything another player does at a Black jack table has no bearing whatsoever on the outcome of your game. If you are following a strategy, don't change your mind simply because another player played a certain way. Don't worry about how much they bet or how you fared in comparison to them in the prior rounds. Just stick to your strategy and it will pay off sooner or later.
Avoid Tables that are Equipped with Continuous Shuffling Machines
Some tables at land-based casinos are now equipped with continuous card shuffling machines. As the name suggests, these machines shuffle the decks after every round and the number of hands dealt per hour, consequently, increases. As a result, the player's bankroll is exposed more to the house edge. Basically, these machines put the house at an advantage and are bad for the player. You would be better off playing at a table with a conventional shuffling mechanism or a table where the dealer has to shuffle the deck by himself/herself.
Avoid Playing the Insurance Side Bet
If the dealer's up-card is an ace, the player can place a side wager on blackjack insurance to protect themselves from the dealer's hand being 'blackjack.'
Insurance odds in blackjack are 2/1, and the maximum stake is usually half of the player's primary wager.
In the case that the dealer has black jack, the player may be able to break even on the hand, even if they lose their primary stake.
Prior to the dealer checking their concealed card (hole card), insurance is given and paid out if the hole card has a value of 10, resulting in a two-card 21.
This is a pretty bad bet to take for the player unless he or she is counting cards. When it comes to the insurance bet, the house has a 6% edge over the player.
Don't Play While Inebriated
Casinos will let you drink alcohol to your heart's content; but that does not mean you should – especially when playing Blackjack. In order to follow a strategy and make the right decisions, you need to be sharp and focused. Alcohol impairs your judgment substantially and you could lose a lot of money trying to play blackjack when drunk.  
Don't Go Big Right Out of the Gates
When you get started at a Blackjack table, it is smart to play conservatively at least to be with. This gives you time to assess the conditions and check how hot or cold the dealer is. Knowing this can have a significant impact on whether you lose of win. So, next time you take a seat at a Black jack table, take some time and soak it all in, and don't go big until your situational awareness is fully formed.