How to Get IT certification From Home?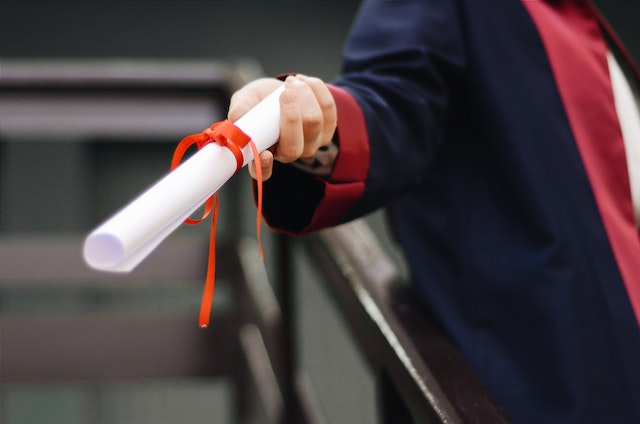 Making serious decisions in life takes time. If you are in an IT career, you must decide on the next step to advance. One of the available options is to get certification from Home. Regardless of whether you want an entry-level certification or an advanced one, you need to follow the same steps before you can receive the necessary certification. An IT course equips you with the knowledge and skills needed to excel in this area.
What's on the exam?
When you want to excel, you need to know what you will be studying beforehand. It is very important to look at the objectives of the exam. Most of these are free and easy to access. Doing so makes it possible to see the topics covered and what is required of you in the study period. It is also a good idea to visit the certification webpage or course overview to understand the course better.
Find out the things you know already
Before starting, you need to discover all the things you already know and those you don't. This can only be determined by reviewing the materials. The main reason for studying is to perfect or advance things you already know while learning new ones. If any terms are poorly understood or topics you barely know, you should concentrate on those.
The objectives that are already well-known should not be ignored either. Studying in such areas should be more reinforcement and review instead of learning from the basics. When you know what materials are needed, you should be ready to start learning. Practicing can make studying a bit more efficient. This makes it easier to plan your home study.
Learning from others
If you want to learn from others, you should visit online platforms. This is the best way to learn tricks and tips from those who have certification already. Some of the best places to seek insight include YouTube, Reddit, and LinkedIn. On these sites, you will find posts regarding how you can pass IT certifications. You can narrow it down to the specific area you are targeting.
However, as much as you learn online, you must be careful about the content you rely on. Cheating in your exams can be serious in many cases. Be careful not to get into trouble way before you get to the exam time. If you encounter unethical knowledge being shared, such as brain dumps, you should avoid it. There is always something to learn in IT.
Make plans
The home study requires a lot of discipline and dedication. You need to make plans to ensure that you are always on track. You need to know everything you need to study and ask yourself some important questions.
What's the time needed to prepare for the exam fully?
In the IT training course, how much time do you dedicate every week?
What's the best way to learn?
Study tools
For some people, self-study is enough, which is a good thing if you want to study from Home. in other cases, having an instructor to guide your work is much better. The beauty of it is that with the current advancement in technology, you can go online and receive guidance from instructors without going to a class physically. For home study, there are IT self-study options that you can use. They include online IT courses, online resources, eLearning, and books. All these options can be combined for an even better outcome. The training resources come in handy if you want IT certification at Home.
Self-study requires different things to ensure the IT training journey is completed. This starts from learning to practice and, finally, exam preparation. You can access the training courses at different prices. You should pick a schedule and timing that works for you. Some Nonprofits offer the training for free. These are the things you need to learn about before you start.
Exam Registration
if you study from home but don't take the exam, you achieve nothing. It is important to be accountable. You should remember to buy a voucher and ensure you register for the exam. This will help you learn better, knowing very well how much time you have from the time you begin to study to the exam time. By registering, you commit yourself fully. It's the only way to achieve cloud certifications successfully. 
You must understand that paying for certification programs may require an upfront expense. Whether you are working or not, you must prepare yourself for this. You should learn as much as possible about the costs of preparing fully. While there are free courses, they may have some qualifications needed, or they may not offer the kind of depth you are seeking.
Exam scheduling
When it comes to doing the final exam, you can choose online testing at the time that is most convenient for you. Or you can choose in-person testing. For online testing, the certification can be achieved online from the comfort of your home or in any secure, distraction-free, and quiet location. The beauty of it is that the exam can be taken at the most convenient time. This kind of testing is often available throughout the day, which means a more flexible scheduling window compared to in-person testing.
You can also opt to take the online courses and study from home, then avail yourself in a physical exam center if that works.
Doing it right
The only way to achieve your IT certifications from home is by studying and staying on track at all times. Know the things you need to pay attention to and remain focused. You also need to plan your time and your course appropriately. Ensure you book your exams in good time, and you are set to go.
Since getting IT certification at home is not an easy thing, you should take any help you can find to remain motivated. You can enlist the help of your family and friends so that you remain accountable. You can share your plans with them and make them a part of the process. This will allow them to understand you better and give you the time and space you need during the hours scheduled for study.
It helps to be flexible as well. While you already have a study schedule, it may not always work out as expected all the time. In such a case, adjust the plan as needed and keep going.